aliarscloset
reblogged this from
Beauty and the Budget
and added:
Love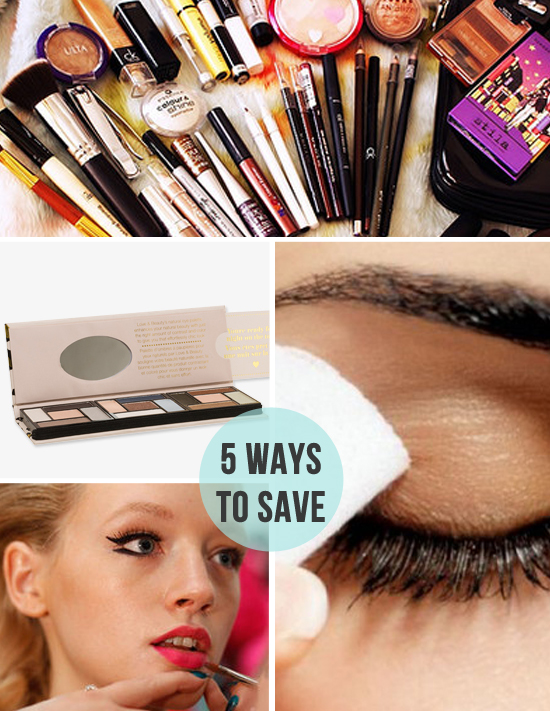 Investing in great beauty products that are effective and proven to work is the best method to clear up your skin, remove dark circles, or make yourself look ten years younger. Unfortunately, we don't all have the financial means to splurge on great beauty products. For those of us on a tight budget, we have to really evaluate our purchasing decisions on beauty products, and for the savvy girls--here's a quick guide to saving money on beauty products!
EYES
When I'm traveling, I always carry 
Neutrogena's Eye Makeup Remover Pad
 (
$6.99 at 
Ulta
). To make the makeup pads last longer, I simply cut them in half!</p> <p>
LIPS
To make your lipstick last longer, use a lip brush! Not only will you get a more accurate application, but you won't be using as much product as you would if you directly applied it from the tube. And there's no reason to spend a lot of money on a tiny lip brush. I use 
e.l.f. Studio Lip Liner & Blending Brush
 ($3.00 at
Walgreens
). 
MULTI USE PRODUCTS
Vaseline is definitely one of those products that can be used more than one way! For beauty, you can use it to remove makeup, as a lip balm, and to soften your heels. You've probably already heard Vaseline is a multi-use product, but have you ever heard of using olive oil? It's great for removing makeup, calming frizzy hair, and moisturizing your skin!